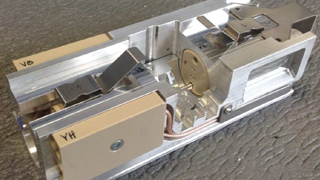 Tools for optimizing production time 13 February 2017
The tools designed and proposed has been selected. Its finalization and prototyping were carried out in collaboration with our final customer.
It has significantly reduced production time by limiting human intervention between each measurement to calibrate each accelerometer. This also had an impact on the rate of accelerometer scraps during operator manipulation.