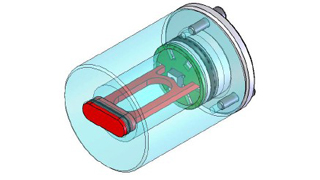 Model of validation of sealing in deep immersion 10 February 2017
As part of a project, we built a model to remove a risk identified during the design phase of the product.
The function to be carried out is an IP68 waterproof push button without the addition of a remote wired switch.
This model allowed us to validate the waterproofing solution retained in deep immersion, by means of real tests before the finalization of the product design.
The transparency of the model highlights the zones of contact of the joints.